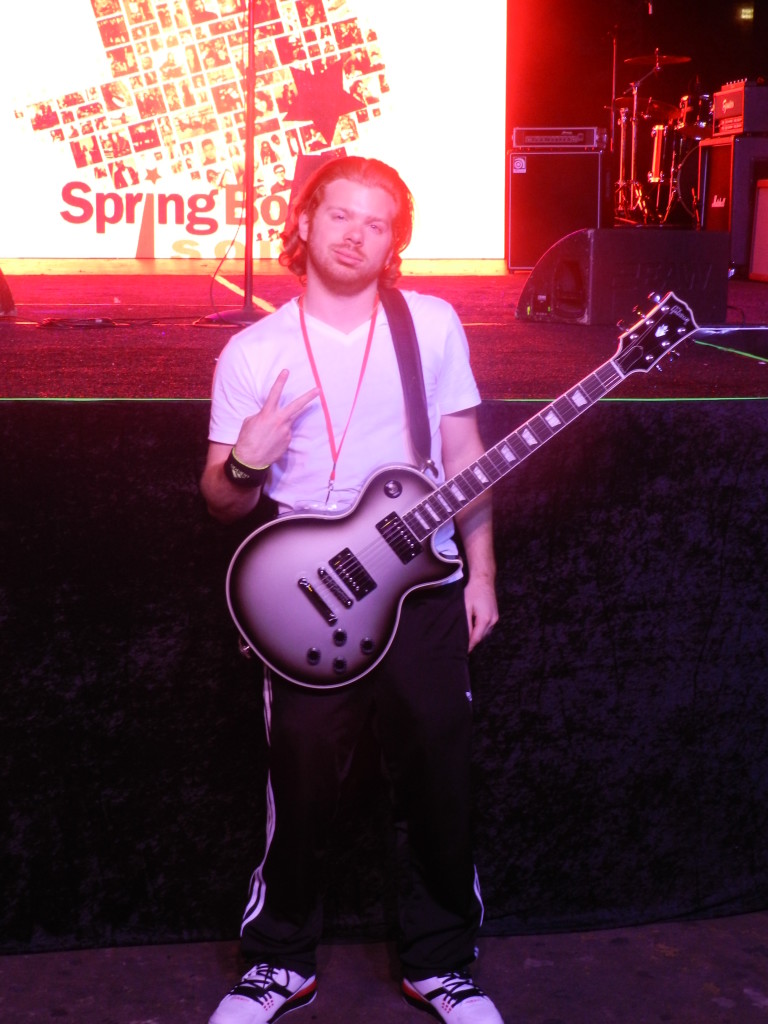 Breaking the boundaries of traditional hip hop, Justin B Good (Real name Justin Goodman) creates a unique sound fusing hip hop and rock music. Born in Queens, Justin B Good was halfway to a PhD in psychology when he woke up one morning and decided to drop out to pursue a life of music. Drawing on influences from a wide range of musical acts such as Nas, Eminem, Nirvana and the Red Hot Chili Peppers, to create a one of a kind sound. Currently working on his first album, One Of A Kind, with a release date of early 2016, Justin B Good has electrified crowds throughout the United States with his cocktail of hip hop and rock. Justin B Good mashes quick witted rhymes with sly guitar licks to create a musical cacophony that leaves the listener feeling inspired and wanting more.
When he's not in the studio working on his debut album, Justin B Good plays festivals throughout the United States, most recently the 2015 Springboard South Music Festival in Houston, Texas. Justin has competed in multiple competitions and placed in the top 5 in the Breakout Artist Competition in 2014. Justin's music is inspired by a desire to be different and do what no one has done.
Born in Queens, New York, Justin always had a knack for music and was known to run around the house playing the drums on pots and pans. When his parents divorced at a very young age, Justin needed an outlet and that outlet was music. At age 11, Justin started playing the drums but at age 15 his life changed when he picked up a guitar for the first time. By the time Justin had finished college he had played in multiple bands and recorded a few unreleased EPs. After dropping out of a PhD program, Justin B Good found a home in the New York music scene and is constantly performing throughout the city.