So… my wife & I went out to eat yesterday.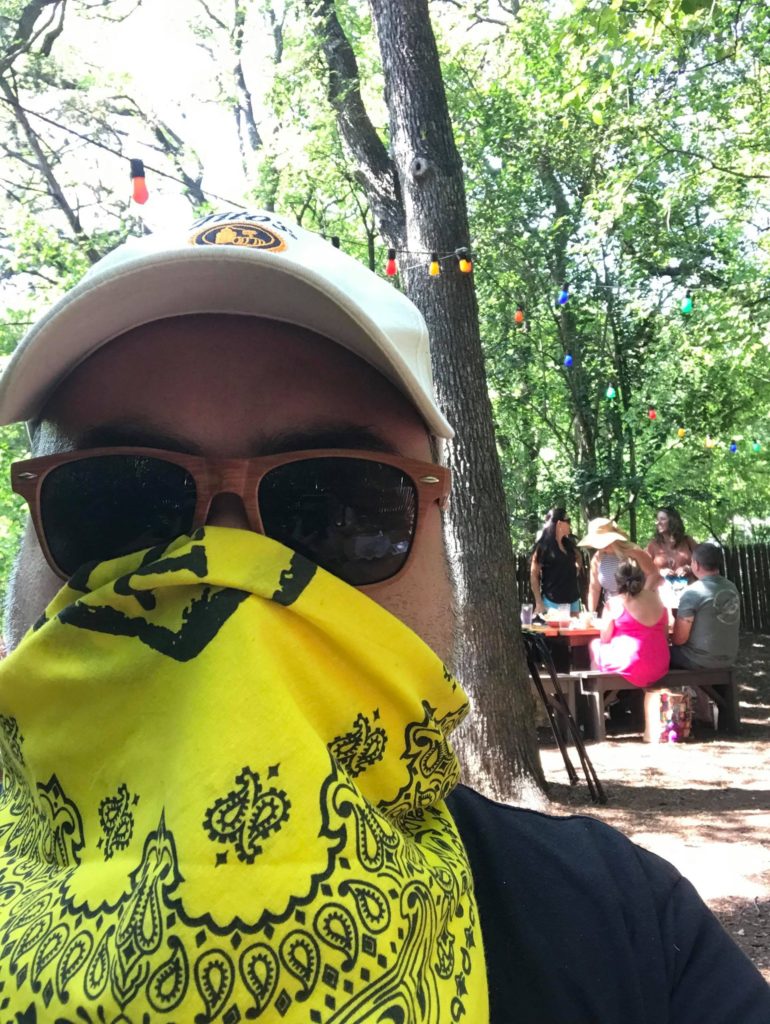 It is our 11th wedding anniversary this weekend and I had talked about it to her about maybe finding a outside place in Austin on Saturday, and she did not want to go out anywhere.
Everyone knows how much of a social person I am, so this has all hit me hard. We were coming back from a funeral in Corpus and had not eaten lunch yet. I know the virus has not impacted small towns the way it has other places in Tx yet so we debated it and came up with a place we both like in Gruene, Tx., which is Cantina Del Rio (an outdoor restaurant). It was lunch on a weekday during the pandemic in a small town so we decided that would be better than trying to go out this Saturday in Austin after the bars have opened back up. We called ahead to ask important questions and everything checked out. When we arrived right away we saw the host staff and front bar staff that is outside the front all wearing mask. The restaurant is 80% under a covered outdoor type of treehouse patio, 10% inside, and 10% completely outside in the back of the place in a backyard garden. We asked to be seated in the backyard. As we walked through the restaurant and were seated, we noticed all the customers eating did not have mask on or around their necks. No customers walking in or out during our visit had mask on going In or coming out as well. However, all the servers and staff in the entire place had mask on the entire visit, except one who had it around her neck. Thankfully she didn't wait on us. We sat in the back, and there were two other tables seated spaced out 20 feet from us. One table had about 4 people when we arrived and presents on the table. It was obviously a birthday party. Everyone was standing up and hugging each other when people would arrive. 6 people limit went over by 1 and we saw 7 people at their table but didn't say anything. Then an 8th person showed up and shortly after they made 2 of them move to another table that was 15 feet away from that party. I don't know if this is the new norm, and 10 years from now it will be like this. We were both nervous, but I think we figured out the perfect spot and time to celebrate a special occasion. I already know I will have a lot of friends working or going out to bars this weekend in cramped spaces, and that many of these bar may not follow established guidelines. Everyone be safe and wear mask as much as you can. If this is the new norm, we need to find ways to be in each other's lives and still be able to safely practice social distancing with respect to each others bubbles in public spaces. We both are luckily enough to be able to work from home, and until 24 hours ago, I had not been inside a grocery store, gas station, any store in over 2 months. It is weird how so much of the world is living a regular non quarantine life out there like nothing is happening. I love all my friends and family, stay safe.