I posted this the other day on my personal Facebook, and wanted to share on here in case anyone is looking to get a COVID-19 test here in Austin and may not have the funds. This is info about a free COVID swab test I took through the City of Austin. First I will start off with the link.

https://covid19.austintexas.gov/

Because I had to go out of state, it was advised that I get tested for COVID-19. I went on the site above, and answered the assessment and based on my responses, it told me I should get a test. You have to create an account first and then put in your personal info with assessment, and testing centers from across the area will pop up. I chose a location a few minutes from my house which happened to be at a library. I did this on Sunday July 5th, and the earliest opening they had was July 10th.

On the day of, I arrived and walked towards the main door. A man came out and handed me a tissue and told me to blow my nose and throw it away. He asked me if I had an appointment or if i was a walk in, and then invited me in and told me to walk up to the 2nd table. It was kind of set up like going to vote. I handed my ID to one of the individuals who asked for it for verification, and then after the person next to her put a nasal swab in a bag, sprayed sanitizer on my hands, and asked me to follow her to the other room. I walked into the other room and they told me to sit down, pull my mask to cover my mouth but expose my nose, and put my head back. They then performed the 10 second test and told me where to walk out (and wash my hands outside).

The process took about 2-3 mins from walking in to walking out. It also wasn't as painful as I thought. Past flu swabs have hurt more. They said it would take 3-5 days to get results back and I got them back in 4 days, which included the weekend.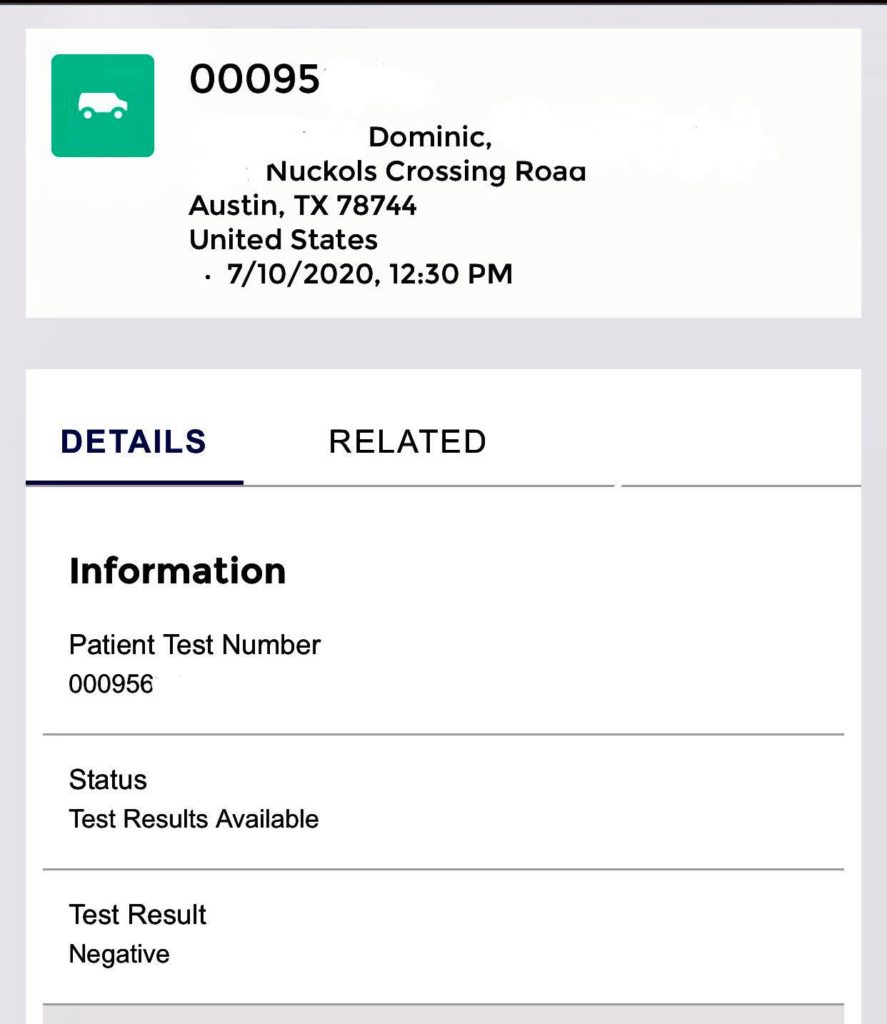 Get tested if you are not feeling well, or even if you think it's just allergies. I suffer from allergies and a sore throat that lingers in me all year. The entire time I was at the testing site I felt safe and everyone was wearing protective gear from head to toe. I know my experience may not be the same as everyone else, but I just wanted to let everyone know there is a free option out there provided by the City of Austin, and both the time at the facility and test results did not take as long as I have heard from other places. I did not have to go to the doctor before hand or have a telemedicine appointment. I simply went to the website and filled out the questionnaire and created an account and booked an appointment. They did not ask me for payment or any personal questions at the testing site and it was as simple as just verifying my ID.

Please stay safe, wear a mask, distance socially when possible, and I hope this helps other people who are searching for low cost/no cost options.