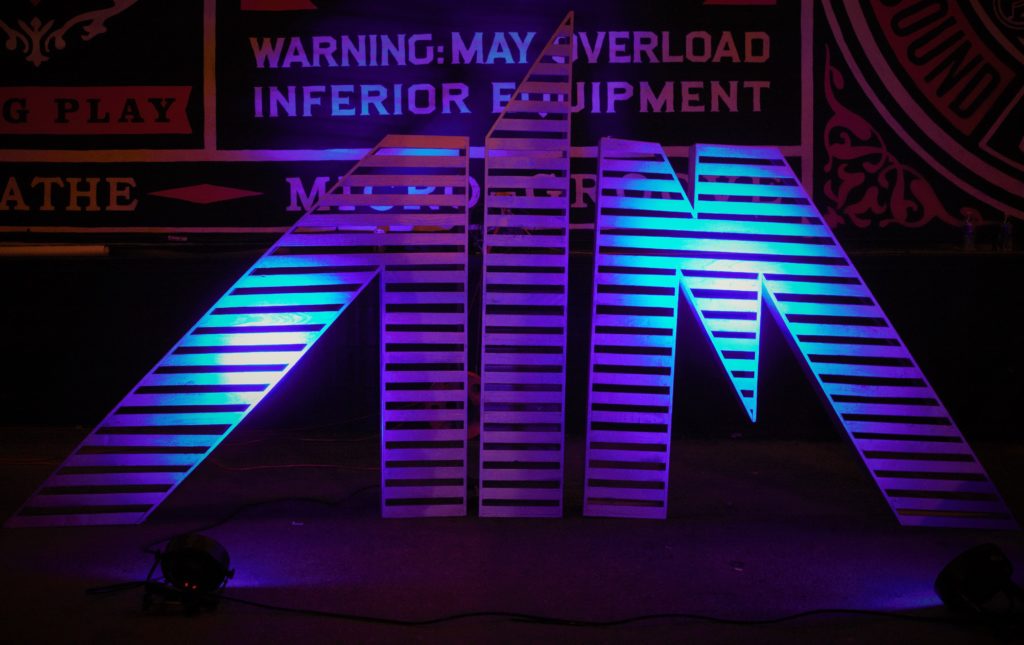 This weekend we found ourselves fortunate to be invited to AIM fest aka the Austin instrumental music fest. A one day long musical showcase at the Empire control room with 2 stages and 20 acts. In its third year it has grown from a mere less than 100 in attendance to over 500. The ticket price was $25 and let me tell you, you got your money's worth.
I didn't really know what to expect from the music but was blown away by what I heard. From a bit of classical to jazz to heavy metal and some fantastic 8bit music I was not disappointed. My only regret was having to run errands and getting there late. My personal favorite band of the night had to be Bitforce. A power-trio with superhuman abilities that fights the evil of the universe with their tasty nerdcore groove as self-described on their facebook but I agree.
I hope that this fest continues to grow each year, it's definitely underrated and underappreciated. This is the type of festival that makes Austin such a cool place to keep living in. We at Ballin most certainly cannot wait till next year.