16
MAR 20172
Eeyores Birthday Party
by Dominic Mondragon
Eeyores 54th annual celebration will be held on April 29th, 2017 at Pease Park in Austin, TX.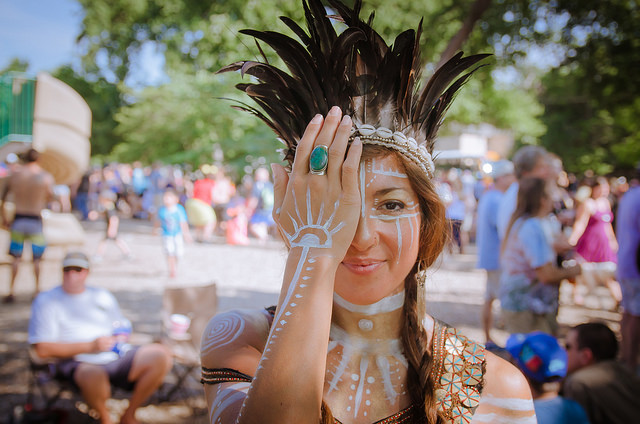 Photos by Brian Stage
Eeyore's Birthday Party is a day-long festival taking place annually in Austin, Texas since 1963. It typically occurs on the last Saturday of April in Austin's Pease District Park. It includes live music, food and drink vending, which benefit local non-profit organizations, attendees in colorful costumes, and very large drum circles. The event is frequented by children and families, with specific events presented for them by the event organizers. The festival is named in honor of Eeyore, a character in A. A. Milne's Winnie-the-Pooh stories. (from wiki).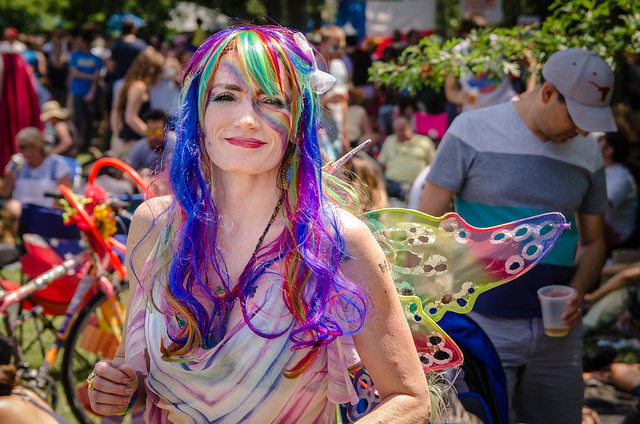 This is probably one of the first free events I went to when I first moved to Austin and still one of my favorites. Drum circles, Adam and Steve, The silver guy, the maypole, a real Eeyore, people dancing everywhere, and these days, a great way to support nonprofits by purchasing beer and food from them on site. Bring cash, sunscreen, instruments, love, dogs, blankets, friends, etc. Yes these days this has become a family friendly event with kids running everywhere, but make sure you understand this is Austin, and people will be weird and fun!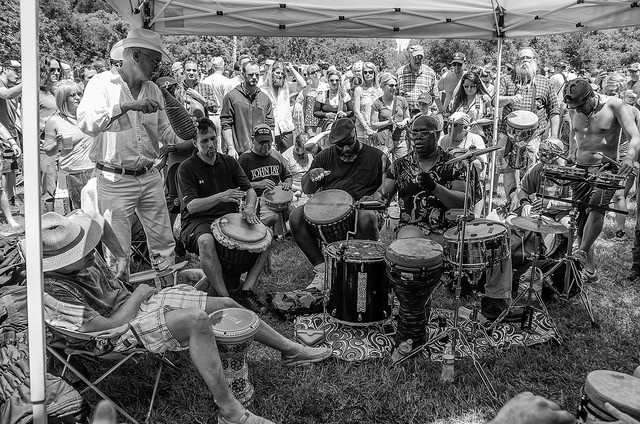 Eeyore's Parking: The best way to get to the fest is to use public transportation. Since it is located in West Campus off of Lamar, the park is not parking friendly. Cap Metro will drop you off via the 338 (Lamar/45th route) which runs on Lamar and stops at Martin Luther King. It runs until 11:00pm. You can also always bike it, or ride share.
If you drive: There is always free parking which includes a free shuttle on 17th street and Colorado at the State parking garage "E" and "Lot 3". It may take a little longer to get there later in the afternoon using the shuttle. Click here for a map to the FREE Shuttle Bus Pickup location. Also, If you want to drive and park super close,  you can park with the Pease Park Conservancy for $15. All proceeds will benefit Pease Park. They will be parking cars at MLK and Lamar at the T3 Parking garage, located just across the street from the festivities.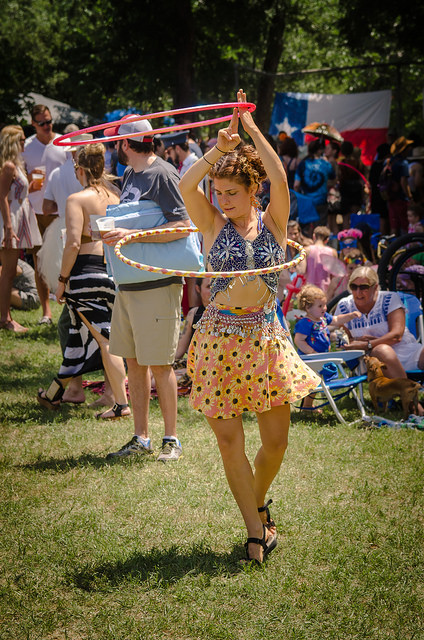 Eeyores Birthday Party is a fundraiser to benefit non-profit groups in Austin. Some of these groups will be selling hot and cold food (including vegetarian), soft drinks, juices, spring water, and Texas beert. Look for commemorative Eeyore's Birthday Party T-shirts.
Wear a costume. There will be costume contests and other games with prizes for children of all ages.
Artists will be doing face painting, henna, and temporary tattoos.
Musicians playing non-amplified instruments are invited to play.
There will be Maypoles for the young and young at heart.
Children's Area from 11:00 a.m. until 4:00 p.m.
LIVE MUSIC from 12 noon to 6 p.m.
ALWAYS FREE ADMISSION
Remember:
NO bottles, cans, or coolers will be allowed in the park.
Please keep all dogs on leashes.
An ID will be required to purchase alcoholic beverages.
No Tents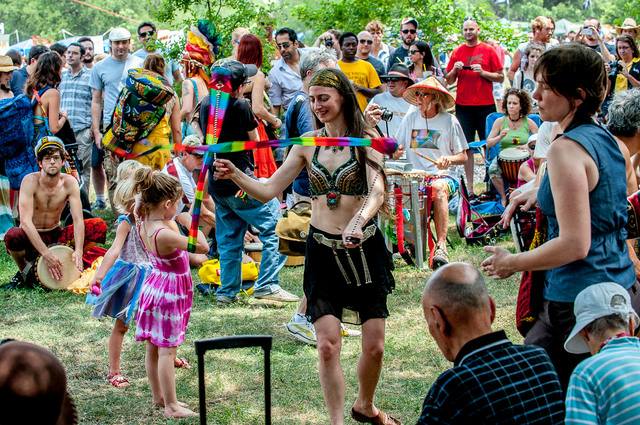 Volunteer:
 If you would like to volunteer, there is this Volunteer information link from eeyores.org. Volunteers work in shifts and are offered free beverages and food when they are not working. It is a great way to meet new people and network, and they have many returning volunteers come back each year.