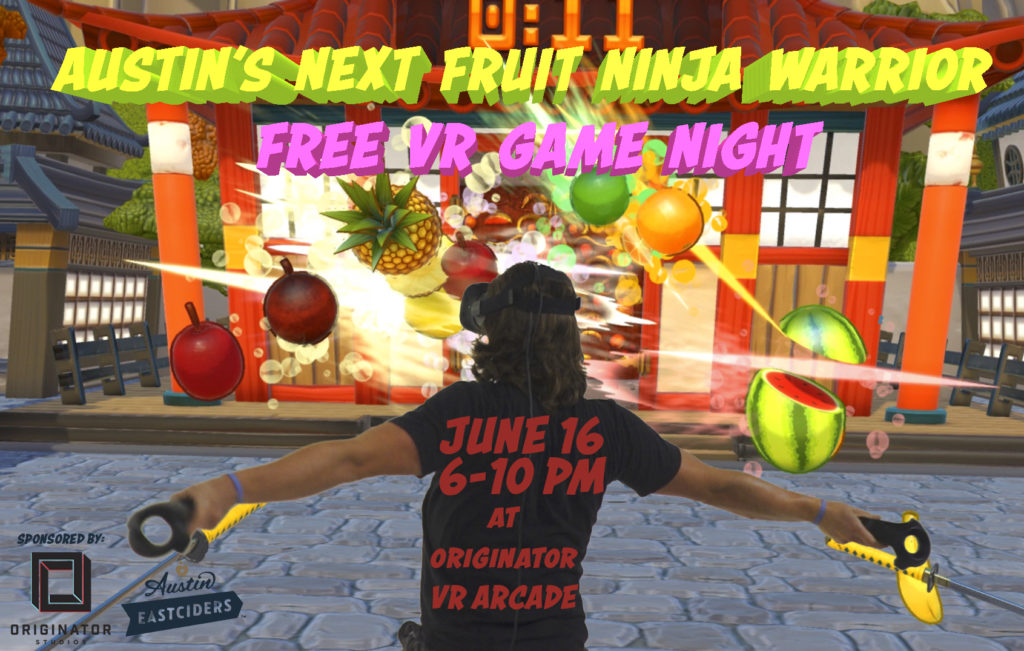 Come see Originator Studios and celebrate the opening of Austin's first VR Arcade!
Get your virtual swords ready…for this free one night only event, they want you to take a slice at FRUIT NINJA VR!
All ages are welcome to join, and they will have a free Austin East Cider for the adults.
They will be tracking high scores throughout the night. Who knows, you may even take home a prize!
Tomorrow at 6 PM – 10 PM
If you would like information on booking a session at the VR Arcade, please visit http://www.originatorstudios.com/vr-arcade or email them at innfo@originatorstudios.com
Originator VR Arcade
718 Northwestern Ave
Austin, TX 78702