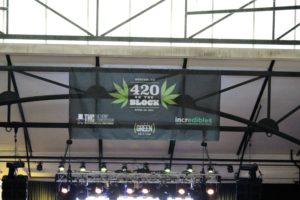 This past month on 4/20, I was lucky enough to be invited to attend the 1st annual 4/20 on the block celebration in Denver, Colorado. A one day celebration of Denver's thriving cannabis community that took place at 6 different music venues in downtown Denver. I wasn't quite sure what to expect other than a bunch of stoners hanging around downtown. However I was pleasantly surprised by the amount of hard work, talent and dedication I observed while enjoying some great music and meeting cannabis entrepreneurs. The festival kicked off at (what other time could it be?) 4:20 pm, I then spent most of my time in a two story venue called City Hall.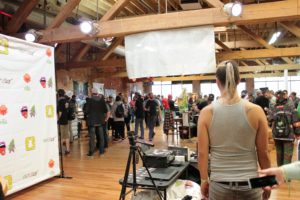 Inside, there were about 25-30 different vendors representing many different facades of the growing cannabis industry. From clothing designers to travel guides and accountants to candy makers , I was quite impressed with the number of cannabis related occupations that have come about since the state legalized.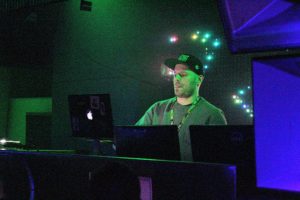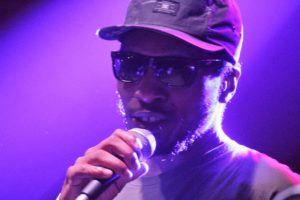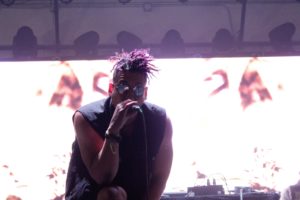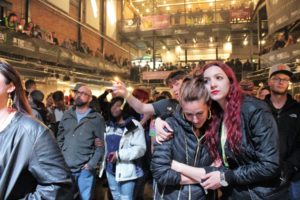 Later in the evening began the music portion of the festival with headliners such as Blockhead, Cut Chemist and Del the funky homosapien. The way the acts where scheduled reminded me of sxsw where multiple venues in same block where host of the acts. There where 6 venues on the block and between each venue where consumption buses, a legal place to consume and smoke cannabis products. Public consumption is still a no no under their new law, however that just made way for a new industry, the consumption bus. It's legal to consume cannabis inside private, for-hire vehicles (as long as you're not the driver). Colorado's "open container" rules for marijuana, enacted last year, track those for alcohol. Both make exceptions for motor homes and for "the passenger area of a motor vehicle designed, maintained, or used primarily for the transportation of persons for compensation."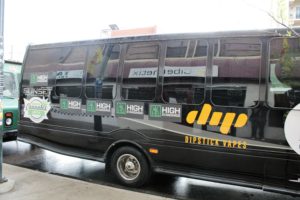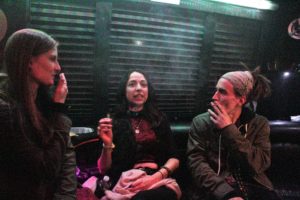 There where also visual artist and comediennes at one of the venues. Perhaps my only complaint was that it was a little much just for one day and would have been better suited as a two day festival. 420 on the Block was defiantly a postive eye opener into the growing cannabis industry, most importantly it was a ballin event.