Denver Beer Dinner
by Stephen Kluchin
After a long day of tomfoolery, sightseeing, and partaking of the best Denver had to offer, we had the unique opportunity to attend a Beer Dinner — a collaboration between Dude's Brews by Dad & Dude's Breweria and the Dunbar Kitchen & Tap House — to enjoy some cuisine and CBD infused brews.
Wait! CBD infused beer?! Isn't that illegal?! Or so you may be asking yourself. I was curious about the subject as well, as the legalization in Colorado was at the state level and alcohol is federally regulated. First off, CBD is a non-psychoactive hemp extract. Also, after some quick research it seems like the brewery already hashed this out with the proper authorities (http://www.breweria.com/events/hembree-likes-to-make-a-splash-photoarticle-courtesy-westwood/).
The restaurant was nice, but felt a bit trendy. The staff were very nice and made sure to share what knowledge they had of the beers they would be serving. We even had the chance to speak to the brewer.
Now on to the feast!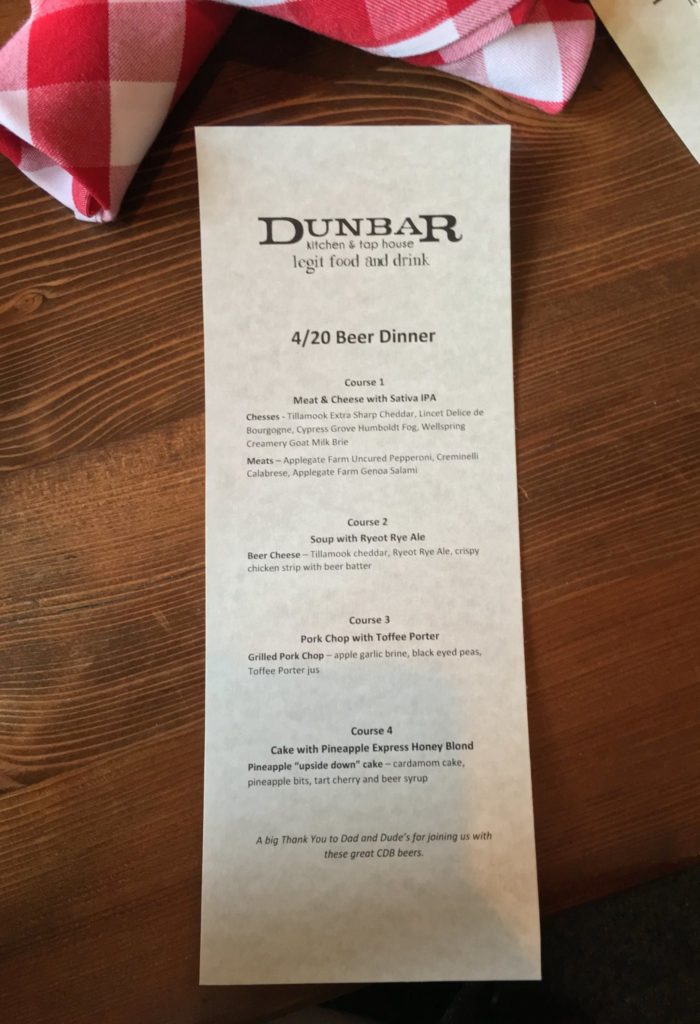 Course #1: Meat & Cheese with Sativa IPA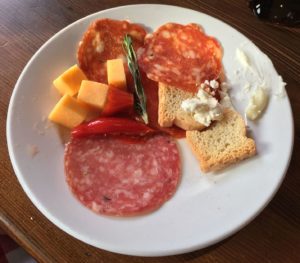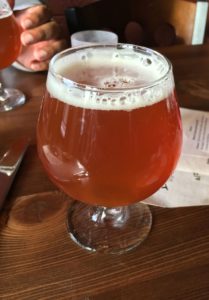 Cheeses – Tillamook Extra Sharp Cheddar, Lincert Delice De Bourgogne, Cypress Grove Humboldt Fog, Wellspring Creamery Goat Brie
Meats – Applegate Farm Uncured Pepperoni, Crimenelli Calabrese, Applegate Farm Genoa Salami
I love charcuterie! However, this course was underwhelming, generic, and simple. The Sativa IPA was superb, smooth, and had a hoppiness that started strong and finished easy.
Course #2: Soup with Rye Ryeot Ale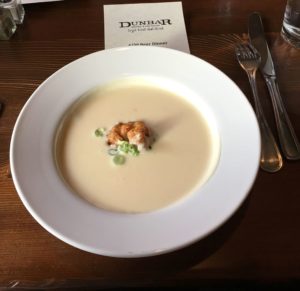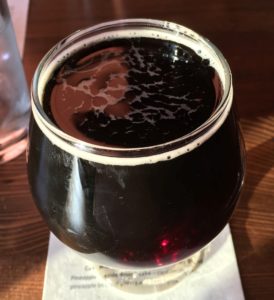 Beer Cheese – Tilamook Cheddar, Red Rye Ale, Crispy Chicken Strips with Beer Batter
The beer cheese soup was very flavorful, but a little thin. The rye ale was a perfect contrast to the savory flavor of the soup. The chicken was tender and kept its crunch, but was tiny and served more as a garnish than a significant part of the dish.
Course #3: Pork Chop with Toffee Porter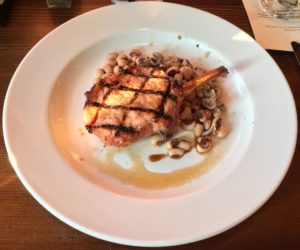 Grilled Pork Chop – Apple Garlic Brine, Black Eyed Peas, Toffee Porter Jus
The pork chop was tasty but a bit dry. The black eyed peas were on point and savory. The toffee porter was tasty, salty, and sweet with a bit of coffee flavor and a hint of caramel. It contrasted well with the meal.
Course #4: Cake with Pineapple Express Honey Blonde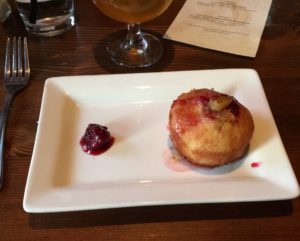 Pineapple "Upside Down" Cake – Cardamom Cake, Pineapple bits, Tart Cherry and Beer Syrup
The final course was the most anticipated one for me and it didn't disappoint! The cake was light but not too sweet and paired exceptionally well with the tart cherry. The beer was light and fruity with a crisp finish.
The feast was worth the $40 price tag. Thanks for the awesome experience!
Please visit both Dude's Brews by Dad & Dude's Breweria and the Dunbar Kitchen & Tap House if you are ever in the Denver area.