Give a little to Get a LOT!
When you think of SXSW, you think of the parties, the shows, the drinks, and the FUN! And the best way to experience everything SXSW has to offer is to have a badge. But how do you get a badge on a budget?! VOLUNTEER for SXSW. I know what you're thinking. "I don't have enough time to volunteer! So many hours! It's too much work!" But no worries… You're an adult. You're smart. You're capable.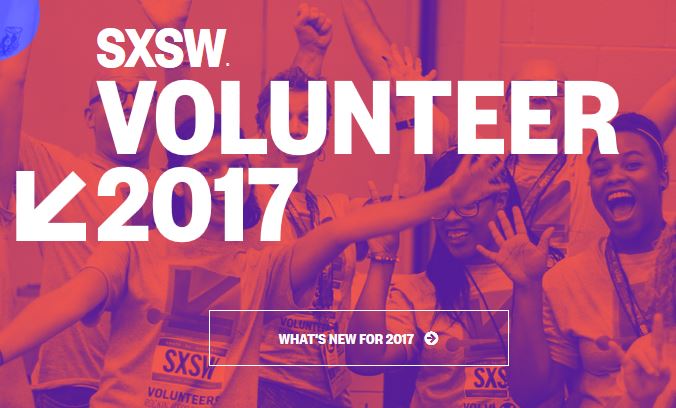 Make your schedule work and sign up to volunteer. You work some (mostly easy) shifts, you get a badge. A badge most people pay WELL over $1500 for. It's almost unbelievable! There are still plenty of crews who need volunteers, so head on over to volunteer.sxsw.com to learn more. There's also a Volunteer Call this weekend at the Austin Convention Center, Ballrooms ABC. Saturday, January 27th from 3-5pm. Get down there and sign up!
You'll get into SO many parties, lounges, panels, films, shows, etc. that you wouldn't have if you didn't have that badge. RSVPing can only get you so far… so help out, get a badge, and have the best SXSW ever!