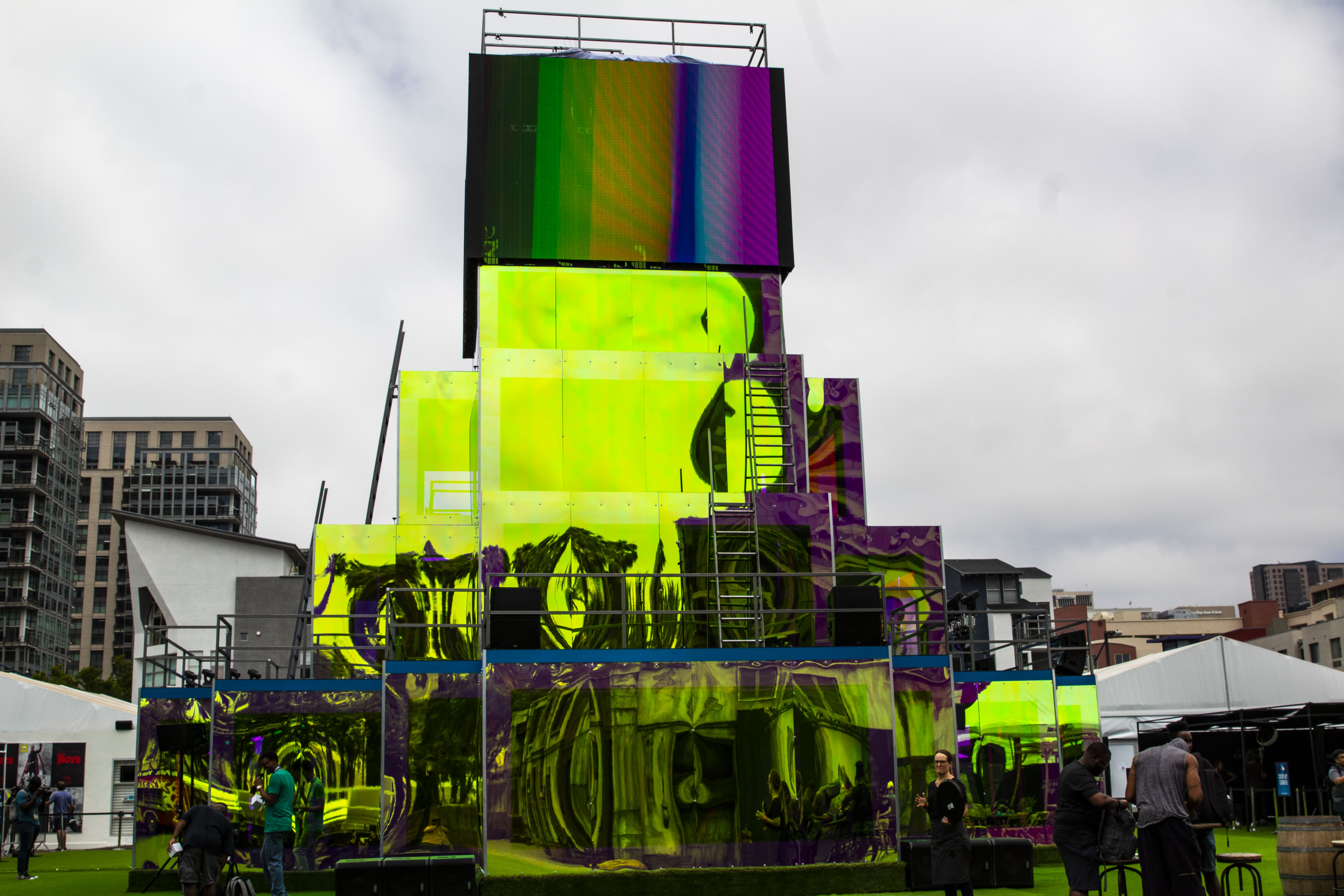 This year Amazon decided to up the madness by not having just one or two activations but three all in one giant area. I was invited to a special press preview on Wednesday to see the madness first hand and without all the lines. The installations for this year consisted of The Expanse, returning for another season, and two brand new shows, The Boys and Carnival Row. Upon entering you are greeted by the extra friendly staff who give out tokens that could be used for a variety of snacks, such as kettle corn, fruit cups, pretzel bites, and my favorite Churros.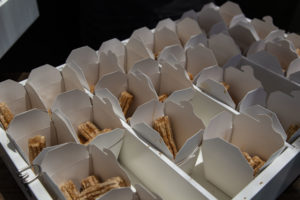 And an extra special treat for the media folks was the free Carls Jr burgers and fries. I was in heaven and even tried the new beyond burger because let's face it at Comicon this would be my only healthy meal.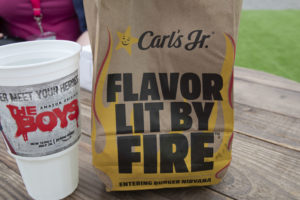 The first Activation was based on their hit show the Expanse. We were loaded into what looks like a spacecraft after a briefing from our commanders we exited and were transported to an alien world as un peacekeepers to find out what's going on with the "belters" who were accused of attacking settlers. After some conversations with prisoners, we heard loud inhuman noise and quickly had to leave. Once over we received this lovely show branded mugs. After that, I went to The Boys installation. A brand new show coming out this week based on the Comic book by the same name (top comic in my list). We went inside to a full setup electronic store where a car had crashed through. We were briefed that we were to help the boys hide the crime of defeating a superhero. Once over we got a nice branded pin.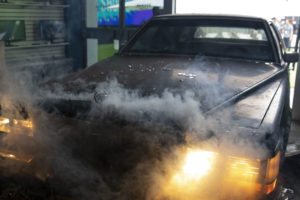 Unfortunately, I was not able to complete carnival Row due to prior engagements but I hear it was the best one. Smack dab in the middle of the area was the large glass pyramid structure where we were treated to special acts based on the three shows. If the shows are even half as good as the activation Amazon prime will be a force to reckon with when it comes to streaming televison.
Photos by Terry Flemings