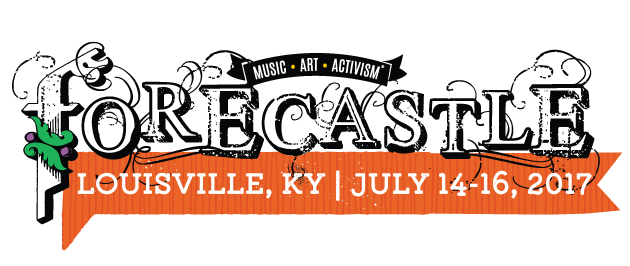 by Traci Mondragon
The Baller ATX crew was thrilled to be invited back to Louisville this weekend for the 15th Annual Forecastle Festival!  We enjoyed incredible hospitality and amazing music, art, and food last at last year's fest (not to mention quite the storm!) so we are beyond excited to be heading back. The fest takes place this weekend, July 14-16 in Louisville, KY, and Baller ATX will be bringing you photos and experiences from Forecastle.
Beginning as a small neighborhood event in 2002, focusing on music, art, and conservationism – Forecastle has grown into one of the largest music festivals in the country, and draws tens of thousands attendees from all over the world. This year's headliners include LCD Soundsystem, Weezer, ODESZA, and Sturgill Simpson.  Along with Phantogram, newcomer K.Flay, Charles Bradley, the energetic Capital Cities, and so much more… Forecastle's eclectic mix will surely have something for everyone.
Austin's own Spoon will also be lending their talent to the amazing list of artists rocking Waterfront Park this weekend.
Featuring local eats, a Bourbon Lodge, and the Hunter S. Thompson-inspired Gonzo Bar, Forecastle's unique style makes it a can't-miss for festival lovers. We can't wait to bring you coverage from the weekend, so stay tuned to Baller ATX for more!