The cutest little music festival ever…
by Traci Mondragon
Photos by Dominic Mondragon
As a first-time Old Settler's festival attendee, I wasn't quite sure what to expect. I figured it would be laid-back, fun, and friendly, but upon arriving, I quickly realized that it would become one of all-time favorite festival experiences.
Nestled in the hill country between Dripping Springs and Wimberley, Driftwood, TX is probably most well-known for a little BBQ joint called The Salt Lick. The smoked meat scent permeates the air for at least a 2 mile radius. But each April, the air is filled with more than just the aroma of brisket and sausage… the sweet sounds of folk, bluegrass, and country rock. You just immediately feel at home at Old Settler's.
We started the day with a little stroll down to the creek, and ended up being drawn over to catch the last of the California Honeydrops set on the Hill Country Stage. Their upbeat horns and vocals brought a little California sunshine to the (rather large) crowd on this grey and cloudy Texas day.
We then meandered through the trees on the trail to the Bluebonnet Stage to catch Wood & Wind (an apparent festival favorite) for their set. As we walked, we passed several artisan vendors selling everything from incense to leather goods, as well as a few delicious smelling food and beer vendors. I made a mental note to stop for a funnel cake later.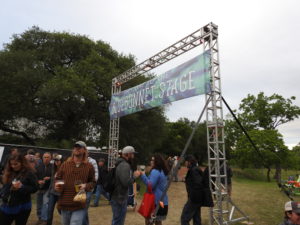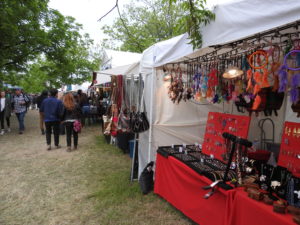 We made our way back to the Hill Country Stage just in time for Elephant Revival, and ended up staying for The Lone Bellow and the legendary Del McCoury Band.
As the evening grew colder, nothing could warm up the crowd like the smooth and sultry voice of Sarah Jarosz. Her music fills your heart and soul with joy and sadness all at once.
We ended the night with one of our favorite bands on earth… The Old 97's! Their high energy and upbeat country-rock sounds were definitely the best way to end an amazing Old Settler's Music Festival experience. Lead singer Rhett Miller never fails to entertain a crowd and start a party.
This little hill country music and camping festival is one of the best we've been to, and we will definitely be back. From the family-friendly, chill atmosphere to the amazing food and incredible music… Old Settler's was an incredible experience.