Pecan Street Festival
by Dominic Mondragon

The first time I "legally" drank on the street (not in a bar) on sixth street, was at Pecan Street Festival. The festival's name comes from the previous name of the world-renowned and twice renamed "Dirty Sixth." Fun Austin fact… all the numbered streets used to be named after trees downtown, and all the cross streets are named after Texas rivers, in geographical order, from north to south (with the exception of Congress Ave.).

The fest is held twice a year, Spring and Fall, and this Spring it is going to be held the weekend of May 6th (11AM – 10PM) and May 7th (11AM – 8PM).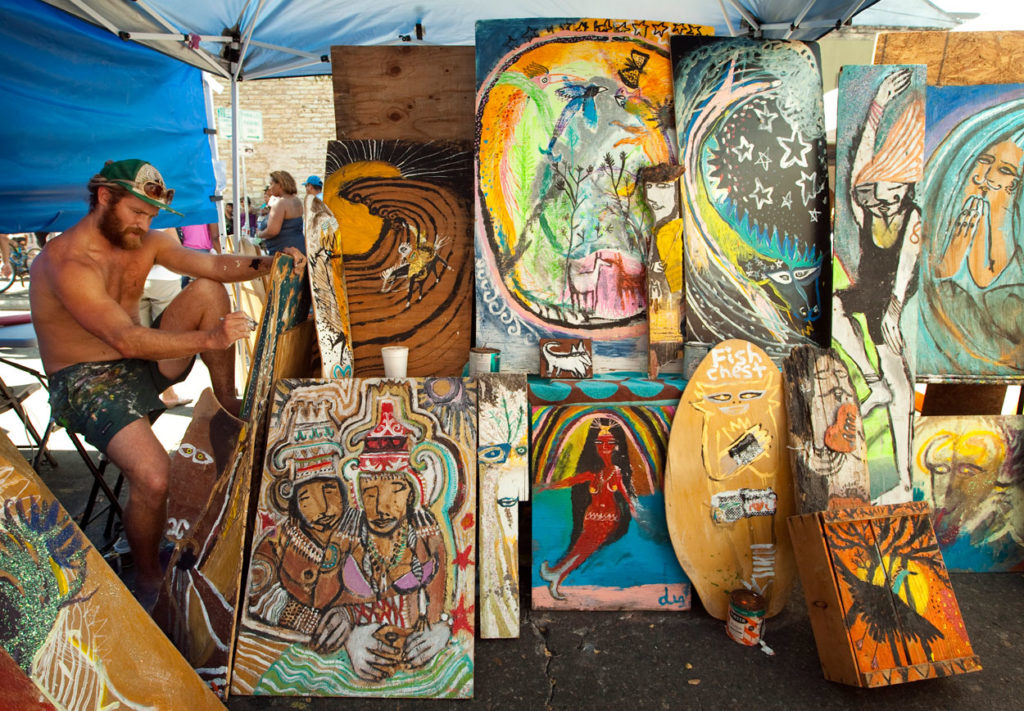 Now in its 40th year, this is an all ages event and free to the public. Besides the 300+ arts and crafts booths, vendors also sell food and alcohol, which you can legally drink on the street while you walk around, within the fest limits.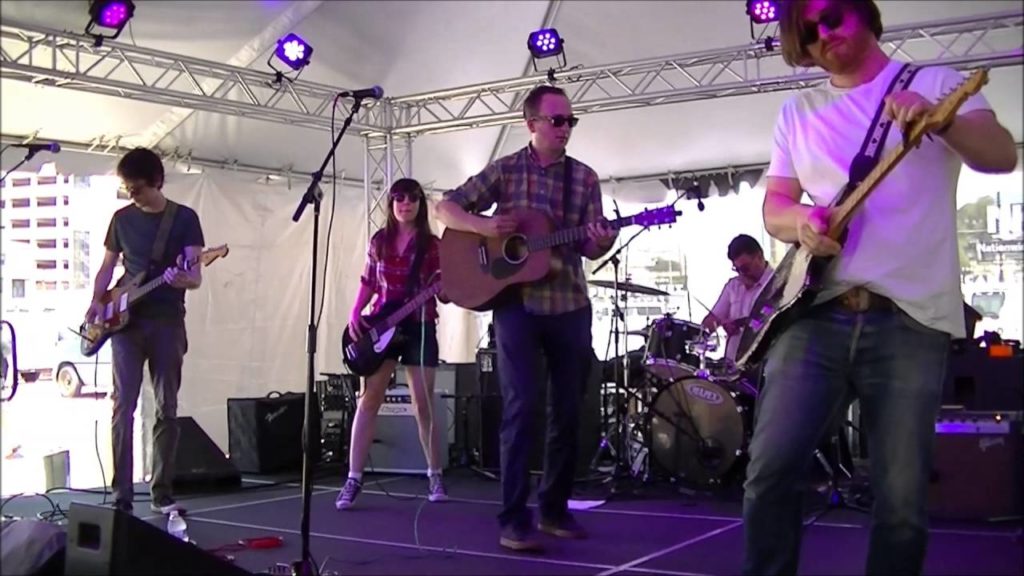 One of the biggest attractions is the free music. There are usually 3 stages, and the music starts at noon each day. The headliners are not as big as they have been in previous years, but there are a ton of great local bands showcasing their talent for those who care to stop by. You can see the full music line up here!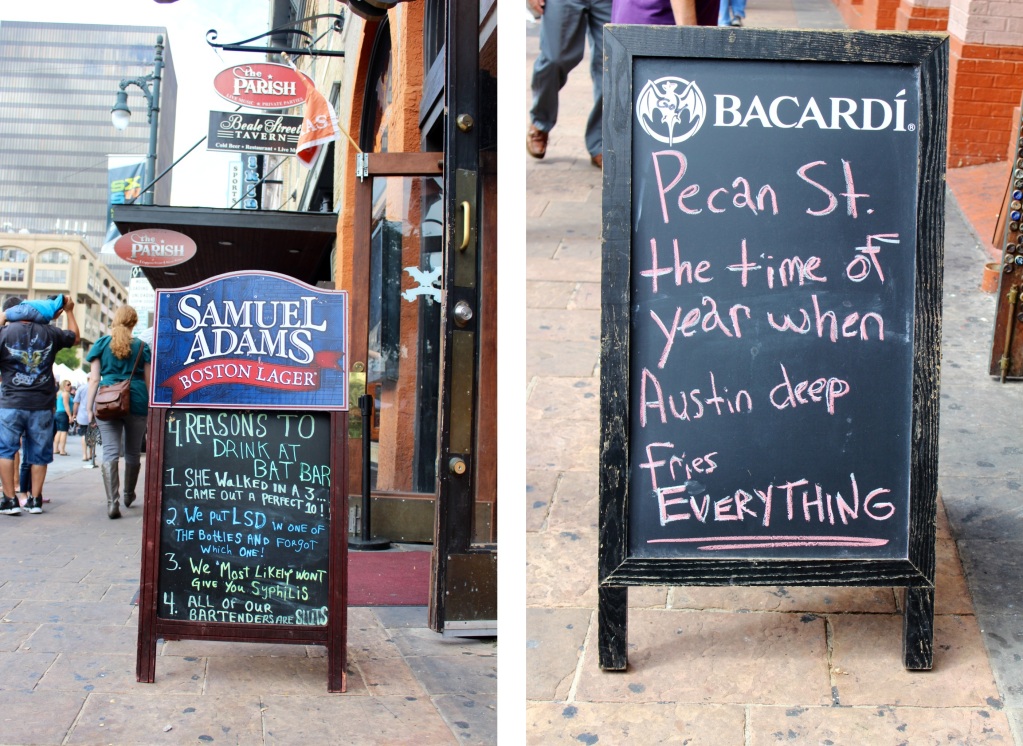 One of my favorite things about this fest, is that a lot of bars open up early. You can grab a drink, take a seat by an open window of your least favorite Austin bar, and people watch. The event is dog friendly, and you will see tons of them.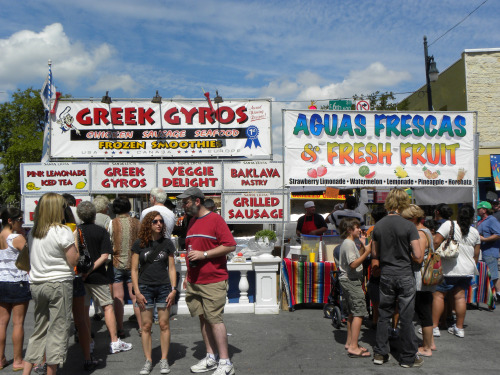 Parking can be a bitch, but it is downtown on a weekend, and we all know this already. I suggest getting there early to get a good space, or even better use public transportation and ride share so you can drink a little more and maybe make a day of it.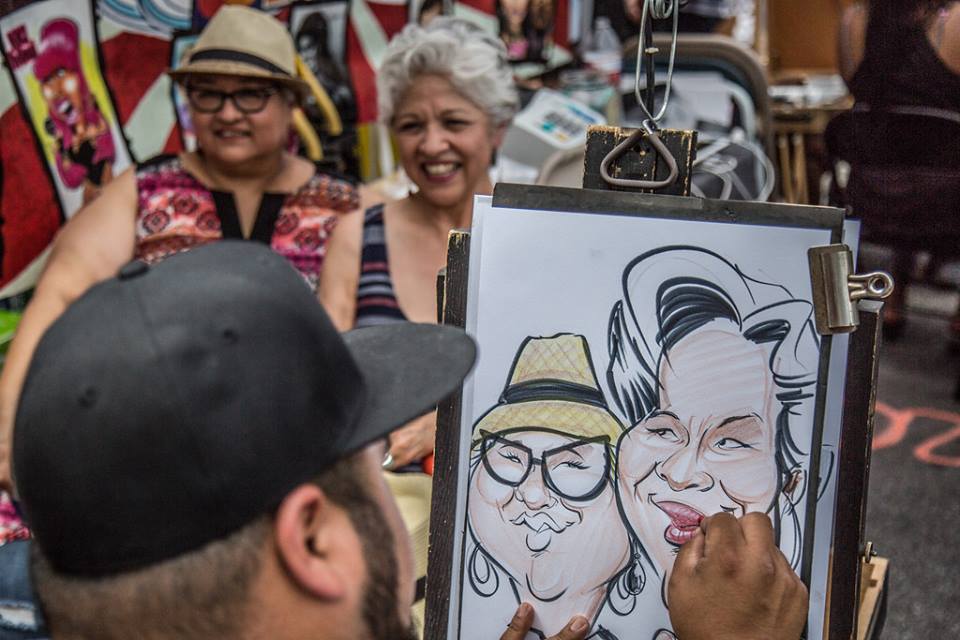 For more information, please visit the official website.