How to Own SXSW Like a BOSS
by Traci Marie Mondragon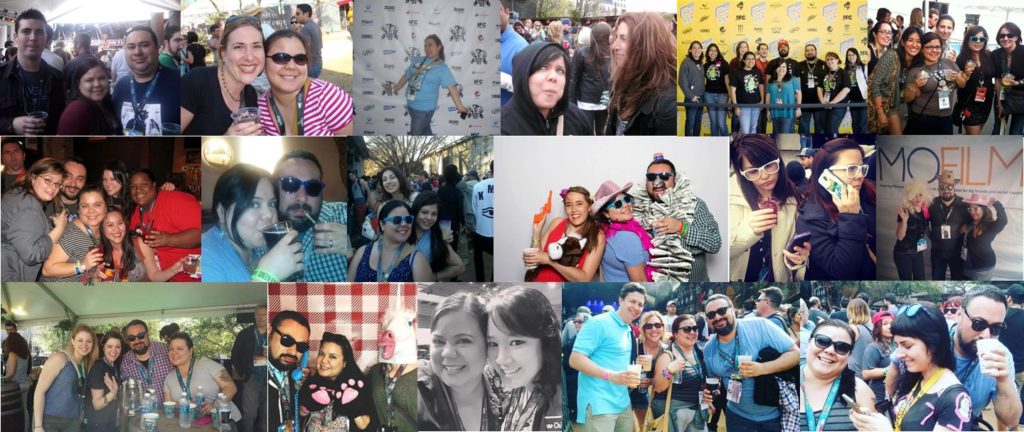 One of the greatest things about living in Austin is SXSW: that magical week in March when technology, film, and music combine to create a tangible energy in our beloved city.  If you're reading this post, then you definitely know what SXSW is, and you've probably experienced it.  And if you're a Baller ATX friend and follower… you probably can't afford a badge.  But there are SO many ways to do SXSW right…especially if you're broke!  I'm about to give you the secrets to having the BEST possible SXSW experience of your life.
Give a little to Get a LOT
VOLUNTEER for SXSW. I know what you're thinking. "I don't have enough time to volunteer! So many hours! It's too much work!" Okay, quit being ridiculous and get it together!!! You're an adult. You're smart. You're capable.
Make your schedule work and sign up to volunteer. You work some (mostly easy) shifts, you get a badge. A badge most people pay WELL over $1200 for. It's almost unbelievable! There are still plenty of crews who need volunteers, so head on over to volunteer.sxsw.com to learn more!
You'll get into SO many parties, lounges, panels, films, shows, etc. that you wouldn't have if you didn't have that badge.
Can't Volunteer?
RSVP till your fingers hurt. There are so many sites, Facebook groups, etc. that list free parties if you DON'T have a badge. So if you don't take my first piece of advice, then do this. In fact, Baller ATX has a handy list to aid in your RSVPing.
Stay Safe
Gather your friends together and carpool, or better yet, split Rideshares. If the above tips are successful, you WILL be drinking A LOT. So be safe above ALL else.
Pace yourself!
SXSW means day drinking. My best advice? Stop drinking at about 8pm. Especially if you have a badge and will be going to night showcases. You won't make it to that headliner you're dying to see on the Friday night of Music if you are drinking from noon-4am every night that week. And even if you do you'll feel miserable and probably won't remember much.
Finally… Have FUN
If you're anything like me, SXSW is your Christmas, birthday, and Mardi Gras all rolled into one amazing week. Make it count, make it last, and make it memorable. But most importantly make it safe so you can make it out again next year! And the year after that and the year after that…
Stay tuned for Volume 2 of Traci's SXSW Tips Next Week!